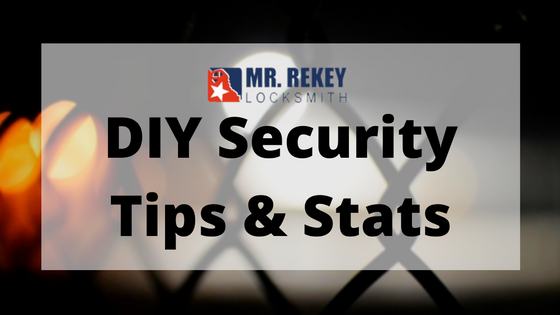 Does your home have an alarm system? If so, how often do you take the time to use it?
While you might feel safe enough in your home and neighborhood not to bother with your alarm, the truth is that there's a burglary every 18 seconds in the United States. That means there are more than 1.7 million burglaries each year, resulting in nearly $4 billion of annual property loss.
Still want to shrug off the security system?
If the sheer volume of burglaries isn't enough to make you rethink how well you secure your home, consider the fact that more than 50% of burglars live within two miles of the homes they target. The average burglar is no high-stakes professional out to make millions or an easily identifiable street thug covered in prison tattoos still wearing an orange jumpsuit. Most are amateurs, usually males under the age of 25, out to score some quick cash. It is possible you have seen your burglar-to-be out and about in your neighborhood without ever thinking twice.
Burglaries may be fairly commonplace, but that doesn't mean there is nothing you can do to help protect your home from a break-in. The Mr. Rekey DIY Home Security Guide is full of tips on how to avoid making the most common mistakes that lead to burglary and tricks to help you burglar-proof your home. Don't put your safety at risk. Set those alarms and discover what else you can do to feel safer in your home.