When you're managing your own rental property, you need to know how to screen potential tenants. It's important to get someone into your property as soon as it becomes vacant, but you want to make sure you get a good tenant who will pay on time and take care of the home.
Credit and Criminal Checks
The first part of your tenant screening process needs to be a credit check. If you're using a high quality provider, you will get the tenant's credit history and FICO score, and you'll also get a check of tenant evictions and any civil judgments that are on the credit report. We also do a criminal background check. The Department of Housing and Urban Development (HUD) has some new rulings on that, so it's important you're careful on how you handle the criminal background. You don't want to have a disparate impact on the population. However, you do have a right to information on that criminal background to determine if it's someone you will accept. A potential tenant who was found cooking crystal meth in a property can be denied.
Landlord References
Be careful with the information that an applicant puts down in the landlord reference section. Dig into that a little. I have had tenants write that they owned the property they lived in previously, but when I looked at tax records, it was easy to see that they were never the owner. And if they say they rented from their mother, aunt, or grandmother, we don't count that as a valid reference. You cannot count on family to tell you the truth, and they cannot prove they paid their rent.
Verifiable Income and Employment
There are a lot of self-employed people in Las Vegas, many of whom are in the entertainment industry. They might say they are making $10,000 a month, and maybe they are. But we have to see tax returns from the last two years to verify that. Potential tenants like this probably do make good money, but if it's not verifiable, we cannot count it.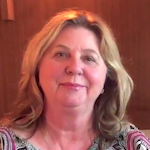 There are lots of characters in Las Vegas. The information you're given may not be valid, so do what you can to check and document everything. Do your due diligence in advance to avoid
evictions
down the road.