If you're thinking about hiring a professional property management company, your first question will probably be about cost. Today, we're talking about the cost of property management.
Rental Management Fees
No matter what company you hire, your Las Vegas property management fees will include a monthly fee. There are two industry standards when it comes to rental management fees. One is a percentage fee model, so you'll pay a certain percentage of your rent to the management company. There's also a flat fee model, which may appear more attractive. However, with a flat fee, you're often paying a management company even when your property is vacant. So, when you look at the bigger picture, that's not always in your best interest.
Additional Las Vegas Property Management Fees
Outside of the monthly property management rates, there are other fees to consider. Most of them have to do with when the property is turned over. A leasing fee is common, and there's also an MLS referral fee. The Multiple Listing Service is used differently throughout the markets. In Las Vegas, our MLS through the Board of Realtors has a vibrant rental section, and every property management company wants to put listings there. It's just like if you were selling your home; you'll offer a commission to the agent who brings you a qualified tenant. It's usually less than $500. Other fees that come up vary by company to company. There might be a maintenance coordination fee, or an inspection fee.
Fees vs. Service
It's important to remember what your management fee is paying for. Instead of focusing only on the number, think about what you're getting. Experience is extremely valuable. For me, I've been managing since 1993, and that means a lot to the property owners I work with because they know I have seen and done it all. You're also paying someone to collect rent on time, follow up when tenants are late, and understand all the legal requirements and obligations of a rental property. Your property manager will file the eviction paperwork, manage inspections, and handle HOA violations. We also pay your dues and sewer/trash at no additional expense to you if you want that.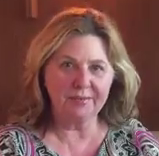 Property managers take a lot of headaches off you. You're not getting the call for a plumber at 2am. That's worth a lot.
If you need any help with Las Vegas property management, please contact us at Avalon Realty and Oaktree Management.